Attention A T users. To access the menus on this page please perform the following steps. 1. Please switch auto forms mode to off. 2. Hit enter to expand a main menu option (Health, Benefits, etc). 3. To enter and activate the submenu links, hit the down arrow. You will now be able to tab or arrow up or down through the submenu options to access/activate the submenu links.

VA Caregiver Support Program
Service Member Caregiver Resources
Support for Caregivers of Service Member Resources
As a caregiver of a service member, you play an important role. Whether you provide hands-on assistance, lead your household, or offer emotional support, the care and support you provide matters. Caregiving can take a toll on a caregiver's emotional and physical health, making self-care critical. The U.S. Department of Veteran's Affairs (VA) Caregiver Support Program (CSP) support services available to you. See the fact sheet below to learn more.

Coaching Into Care
To talk with a member of the Coaching Into Care team about the best way to help the Veteran you care about, call 888-823-7458, Monday through Friday, between 8 a.m. and 8 p.m. Eastern time. You may also leave a message at that number or email Coaching Into Care to receive a return call within one business day. To learn more about the program, visit the Coaching Into Care webpage. Coaching Into Care is a free service for people who are concerned about the Veterans in their lives. Licensed psychologists and social workers offer advice for starting the conversation with a Veteran about their mental health and motivating them to seek treatment if it's needed. https://www.mirecc.va.gov/coaching/



Resources & Education for Stroke Caregivers' Understanding & Empowerment (RESCUE)
The RESCUE website provides stroke Caregivers with information and resources to help them better care for their loved one. The website also gives Caregivers information to help them take care of themselves. There are 44 easy-to-read "fact sheets" about stroke and stroke caregiving on this website which can be downloaded and printed.



Reach Out
This site was designed for Veterans to proactively seek support and resources. https://www.va.gov/REACH/default.asp

The Veterans Crisis Line
Available for Veterans, families and Caregivers in crisis. It puts you in touch with trained, caring VA professionals through a toll-free number and online chat. Dial 1-800-273-8255 and Press 1 or chat online to receive confidential support 24 hours a day, 7 days a week, and 365 days a year. Visit online at https://www.veteranscrisisline.net/ Start a confidential online chat session at VeteransCrisisLine.net/Chat.


#VetResources: VA newsletter reaching more than 11 million Veterans, families, caregivers and survivors. Resources, tools and tips for VA and community resources. Subscribe at https://www.va.gov/vetresources/.

eBenefits
eBenefits is a portal; a central location for Veterans, Service Members, and their families to research, find, access, and, in time, manage their benefits and personal information. Access and manage your VA benefits and health care, including education and records.

My HealtheVet
My HealtheVet is a free, online personal health record available 24/7, where ever Internet access is available. If you are a VA patient, are registered on My HealtheVet, and have completed the one-time In-Person Authentication process, you can obtain your VA Wellness Reminders, view your VA appointments, and fully participate in My HealtheVet features available.

The Civilian Health and Medical Program of the Department of Veterans Affairs (CHAMPVA)
CHAMPVA is a comprehensive health care program in which VA shares the cost of covered health care services and supplies with eligible beneficiaries. Primary Family Caregivers of eligible post-9/11 Veterans may qualify for this benefit, (if the Caregiver is not already entitled to care or services under a health care plan). For more information, speak with a CHAMPVA representative in the Caregiver Specialty Unit at 1-877-733-7927 and your local VA Caregiver Support Coordinator.

VA Welcome Kit and Quick Start Guide for Caregivers: https://www.va.gov/welcome-kit/



VA Mobile/Self Help Apps
Download VA's self-help apps – Use these tools to help deal with common reactions, such as, stress, sadness, and anxiety, and track your symptoms over time.

Women's Health
Provides information on health care services available to women Veterans, including comprehensive primary care as well as specialty care such as reproductive services, rehabilitation, mental health, and treatment for military sexual trauma. VA Women Veterans Call Center - Call or text 1-855-829-6636 (M-F 8AM - 10PM & SAT 8AM - 6:30PM ET)

Vet Centers
Vet Centers are community-based counseling centers that provide a wide range of social and psychological services, including professional readjustment counseling to eligible Veterans, active duty service members, including National Guard and Reserve components, and their families. Contact a Vet Center by calling 1-877-WAR-VETS - https://www.vetcenter.va.gov/index.asp?from=explore.va.gov

Military Sexual Trauma (MST)
Provides information, education, and resources on Military Sexual Trauma (MST). VA has special programs and services available to help men and women who have experienced military sexual trauma.

Homeless Veterans
Provides information, education, resources, programs, and benefits for Veterans who are at-risk for homelessness or attempting to exit homelessness. Includes the Department of Veterans Affairs' (VA) National Call Center for Homeless Veterans hotline (1-877-424-3838) to ensure that homeless Veterans or Veterans at-risk for homelessness have free, 24/7 access to trained counselors.

Polytrauma and Traumatic Brain Injury
Provides education, information, and understanding of traumatic brain injury. Includes information and highlights the VA Polytrauma System of Care.

National Center for PTSD
Provides information and education on different types of trauma: war, terrorism, violence and abuse, and disasters.

Returning Service Members (OEF/OIF)
Provides information on services and benefits available to OEF/OIF/OD Veterans who have recently returned from military service.

Fisher Houses
A Fisher House is a "home away from home" for families of patients receiving medical care at major military and VA medical centers. Fisher House is also a proud partner of "Hero Miles" - a program that provides airline tickets to hospitalized service members and their families and supports the respite needs of Veterans and their identified Family Caregiver.

Long Term Care and Home and Community Based Services
Provides information on Long Term Care and Home and Community Based programs and services for Veterans who may be chronically ill, elderly, or in poor health. Includes information on Adult Day Care, Home Based Primary Care, Homemaker and Home Health Aide, Hospice and Palliative Care, Purchased Skilled Care, Respite Care, Veteran-Directed Care, Medical Foster Home, nursing home and residential services, and geriatric care and research. Explore the Guide to Long Term Care for helpful information.

Blind Rehabilitation Services
Overview of the VA Blind Rehabilitation Services available to visually impaired and blind Veterans.

Mental Health Services
Provides an overview of VA Mental Health Services available to Veterans. Includes information and resources for: Depression, Substance Abuse, Suicide Prevention, Military Sexual Trauma, PTSD, Mental Health Recovery, Homelessness, and services for families, Veteran students, women Veterans, and Veterans at work. For information about mental health conditions, treatments and research at VA, visit MentalHealth.va.gov.

Survivors Assistance: https://www.va.gov/survivors/

Life Insurance
VA provides life insurance benefits to Servicemembers, Veterans and family members. Many programs offer life insurance to Veterans who may otherwise be unable to obtain life insurance due to their disabilities. As a Caregiver, you may want to have your loved one consider VA life insurance to provide them with the certainty that their loved ones will be cared for in the event of their death. Click here to view a quick Life Insurance Fact Sheet about the range of programs available.



MAKE THE CONNECTION
Connecting Veterans and their friends and family members with information, resources, and solutions to issues affecting their health, well-being, and everyday lives. Hear inspiring stories of strength. Learn what has worked for other Veterans.

Patient Aligned Care Team (PACT)
Overview of the PACT Model that provides accessible, coordinated, comprehensive, patient-centered care, and is managed by primary care providers with the active involvement of other clinical and non-clinical staff.



Veterans Health Library - http://www.veteranshealthlibrary.org/

MyVA411: Dial 1-855-948-2311 (1-800-MyVA411). Callers have the option of pressing 0 to be immediately connected with a customer service agent to answer questions. Agents assist with facility locator: https://www.va.gov/find-locations/.


Department of Defense Caregiver Support Directory lists national resources and programs that assist military caregivers, including helplines, training, caregiver support programs, financial support, and support for children's needs. The directory is a free resource available for download. The DoD also offers peer forums and discussion groups for caregivers.


Administration of Community Living (HHS ACL): https://acl.gov/.

U.S. Department of Health & Human Services - https://www.hhs.gov/programs/providers-and-facilities/resources-for-caregivers/index.html
VA will continue to support our families and caregivers and share resources from VA and the community.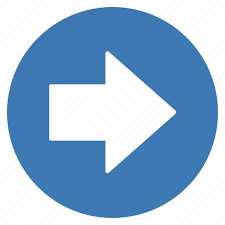 Community Resources for Caregivers: https://www.caregiver.va.gov/support/Community-Resources.asp
Need Help?

Call VA's Caregiver Support Line (CSL) at 1-855-260-3274 to learn more about the support that is available to you, and for assistance connecting with the Caregiver Support Team/Coordinator, at your local VA Medical Center.

VA CSL Expanded hours:
-Monday-Friday 8:00 a.m. to 10:00 p.m. ET
-Saturday 8:00 a.m. to 5:00 p.m. ET

Your local Caregiver Support Coordinator is a licensed professional who can support you by matching you with services for which you are eligible, and providing you with valuable information about resources that can help you stay smart, strong and organized as you care for the Veteran you love.



Subscribe to receive email updates and information about VA Caregiver Support Program services.
*By clicking on these links, you will leave the Department of Veterans Affairs Web site. VA does not endorse and is not responsible for the content of the linked Web site.
return to top